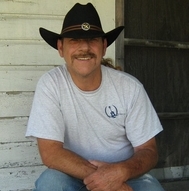 Welcome to Nashville Radio Promotions where we represent the very best in country, bluegrass, gospel & americana music adding at radio.

Let us help you market your music to our growing list of radio stations from around The World. J. K. Coltrain


As mentioned we specialize in the country, bluegrass, gospel and americana radio markets. If you have music outside of those genres just contact us and we will provide you with a list of promoters that we can recommend to assist you.
Checkout our Facebook page to see our promoted artists on the charts.
NRP on Facebook
We are proud to represent these fine labels to radio::
Colt Records
Desert Rose Records
Steam Whistle Records
Hit Train Records
Century II Records
Lamon Records
AdondA Records
Lure Records
EMM Records
CMG Nashville
Lariat Records
KMA Records
Foxling Records
Joysong Records
Chard Music
Guardian Angels Records
BonTex Records
Sparks Country Records