Our next big showcase event will be held during CMA Week on Thursday June 6th at Miss Jeanne's on Music Valley Drive in Nashville, Tennessee. Don't miss this chance to see The Stars of Tomorrow.The show starts at 7 PM.
The show will be hosted by Nashville Broadcasting Network President Keith Bradford




along with Traditional Country Hall of Famer and President of Colt Records J. K. Coltrain.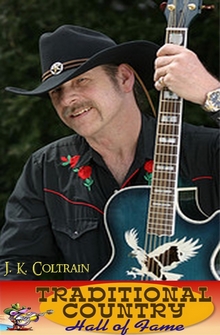 Each artist will be scheduled to perform for 15-20 minutes on the main stage. In attendance will be numerous record label executives, promoters and artist management personel and much much more.

Artists must provide us with the backing tracks to their 4 songs in the order that they are going to be performed on a CD.

Please note: The primary industry focus of this showcase is country music artists. So only country, bluegrass, americana, gospel & roots music are being accepted. However if your specialty is another genre' don't despair as we are already making plans for future shows in many areas of the country and will be seeking all types of music.

A word to the wise be prepared!! That means a number of things. Choose your material wisely and pick songs that make you look your very best. Also learn as much as you possibly can about the business of music. That includes contracts, music law and have a basic idea as to the job function of each person within the music industry. One more thing there is no charge for attending the show so pack up the buses and bring your entire fan club with you for support:)